Message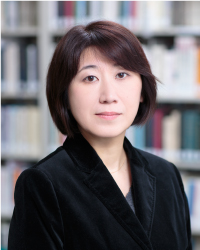 In 2020, the global epidemic of COVID-19 fundamentally changed the fabric of our society at previously unanticipated levels. The flow of people and goods was affected by travel restrictions and curfews aimed at controlling the infection. And domestic and international supply and demand, trade, and finance were greatly disrupted. At the level of our daily life, even the communication among family members and close friends is made difficult, and at the university level, student activities in classes and in various other situations have been lost. Who could have predicted that the daily scenes that had been taken for granted would suddenly change in this way?

Furthermore, these changes have not only raised questions about the relationship between technology and human society, such as the use of digital data by the government to assess the status of infections, but have also served to sharpen and bring to light the disparities in income and work environment, child poverty, domestic violence, and communication problems caused by social networking services. In the current situation where everyone is searching for answers but not knowing what they are, it is important for each of us to gather information, think for ourselves, and make our own choices, rather than relying on experts' opinions. Now is the time for us to acquire the tools to engage in such activities, through learning and establishing our own way of thinking.

The Department of International and Business Law and the Law School at Yokohama National University, have their origins in the "Graduate School of International and Business Law" established in 1990.At the graduate school, there were two principles: "Open Graduate School" and "Advance Avoidance of Conflicts and Their Rational Resolution. By "Open Graduate School," we meant education and research that was open to adjacent research areas, the international community, and practice. "Advance Avoidance of Conflicts and Their Rational Resolution" meant to turn away from the existing style of legal education and research with the notion of law as a judicial norm aimed at post-conflict resolution, and to position law as a means of advance conflict avoidance. The goal of this program was to conduct education and research for the people who face real conflicts and issues in society.

In 2013, the program was integrated into the Graduate School of International Social Sciences (Master's and Doctoral programs in International and Business Law; and the Law School). However, these two principles themselves have been maintained over the past 30 years. These principles are now embodied in the three characteristics of the Department of International and Business Law: "Advanced Practicality," "International Perspective," and "Openness for Mutual Improvement. The aim of our program is to develop human resources who can solve conflicts and problems that occur in the real world with flexible thinking, by having knowledge in interdisciplinary areas such as economics and business administration, while focusing on law and political science.

We look forward to supporting and learning together with all of you who are sensitive to the problems of our society in this uncertain situation and want to solve them as much as possible.


NISHIKAWA Kayo
Dean
Head of the Department